'Rare' man shortlisted for romantic book award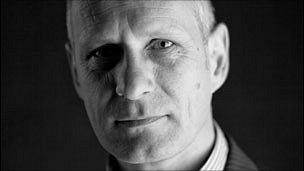 Author Tom Gamble has become one of the few male authors to be shortlisted for a literary prize for romantic fiction.
A spokeswoman for the Romantic Novelists' Association said it was "rare but not unheard of" for a man to be up for its Novel of the Year award
Gamble, who once spent time living on the streets, has been recognised for his debut novel Amazir.
Elizabeth Chadwick, Rebecca Dean, Sarah Duncan and Kate Furnivall have also been nominated.
Gamble said he was "thrilled and honoured" to be included on the shortlist.
"I've always wanted to be a writer and this turn of events is a dream come true," he added.
The Paris-based author was once forced to sleep rough in London but turned his life around with the help of an American girl named Hope.
He cites George Orwell's Down and Out in Paris and London as a seminal book that he "ended up living out for real".
Amazir is described by its publisher, Beautiful Books, as "a story of hope, love and fate set in 1940s Morocco".
Three judges will choose the winning title, to be announced on 7 March.
Matt Dunn and Hugh C Rae - who writes romantic fiction under the pseudonym Jessica Stirling - are among the other male authors to be shortlisted for the award.
In 1978 Peter O'Donnell - the late creator of the Modesty Blaise comic strip - won the prize with his novel Merlin's Keep, written under the nom de plume Madeleine Brent.
Related Internet Links
The BBC is not responsible for the content of external sites.