Gnomeo and Juliet rules UK box office chart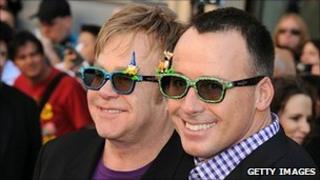 Gnomeo and Juliet, which stars garden gnomes in Shakespeare's classic love story, has gone back to the top of the UK & Ireland box office chart.
The animated version of Romeo and Juliet took £2.5m between Friday and Sunday, Screen International reported.
Simon Pegg and Nick Frost's alien comedy Paul slipped to number two, followed by teen adventure I Am Number Four, starring Alex Pettyfer.
In the US, Gnomeo and Juliet narrowly lost out on the top spot to Hall Pass.
The raunchy comedy, made by brothers Peter and Bobby Farrelly, took $13.5m (£8.3m) over the weekend, compared with $13.4m (£8.2m) for the gnomes.
Royal drama The King's Speech was still in the top 10 in both the UK and US in the lead-up to the Oscars on Sunday, and may now enjoy a further box office boost after scooping four statuettes.