Sesame Street writer up for Orange Prize for Fiction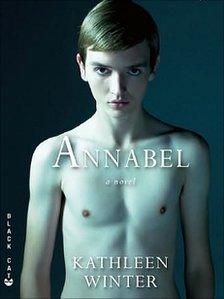 A former Sesame Street scriptwriter is among the novelists on the longlist for this year's Orange Prize for Fiction.
Kathleen Winter is one of 20 authors nominated for her book, Annabel, about a hermaphrodite raised in a remote part of Canada.
Also longlisted is Emma Donoghue for her novel, Room, which was shortlisted for last year's Man Booker Prize.
The £30,000 prize is awarded for the best novel of the year written by a woman in the English language.
Winter, who was born in Gateshead before moving to Newfoundland and Labrador in Canada as a child, began her career writing scripts and songs for the long-running US children's TV show.
For the last 14 years she has been a columnist for St John's newspaper The Evening Telegram.
She is one of nine debut novelists on the longlist which also includes two writers - Samantha Hunt and Nicole Krauss - who have made previous shortlists, and three more authors who have also been longlisted before.
Judges' chairman Bettany Hughes said it was "a huge tussle" to get the longlist down to 20 books.
"What proved a genuine delight this year was the power of observation and sympathy on the page," she said.
"As a panel, we had works of searing originality and epic scale in front of us - plus books that were intimate and sometimes magical."
The other judges include Girl With A Pearl Earring author Tracey Chevalier and BBC Breakfast presenter Susanna Reid.
The shortlist will be announced on 12 April with the winner announced at a ceremony on 8 June.
Previous winners include Zadie Smith, Carol Shields and last year's winner, Barbara Kingsolver.
Related Internet Links
The BBC is not responsible for the content of external sites.