Genghis Khan dentistry book wins odd title prize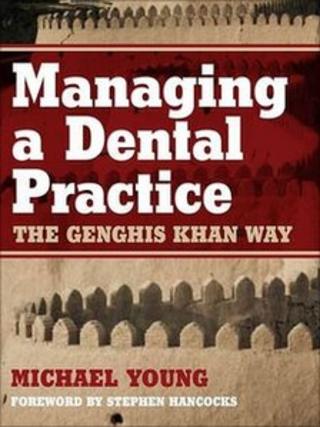 A book advising dentists on how to run their practices Mongolian warlord style has won the Diagram prize for oddest book title of the year.
Managing a Dental Practice the Genghis Khan Way, by former dentist Michael Young, offers a guide on how to build an empire in the dentistry field.
It includes chapters on managing conflict situations, team building and "planning for disaster".
The prize was decided by a public vote on The Bookseller's website.
In his book, Young argues that despite the western world viewing the legendary warrior in negative terms, his warmongering tenacity is required to build a successful business.
Its closest rival was 8th International Friction Stir Welding Symposium Proceedings, which details the development and application of friction stir welding at a German symposium last May.
Managing a Dental Practice the Genghis Khan Way can now look forward to increased sales following its win.
Last year's winner, Crocheting Adventures with Hyperbolic Planes, saw its sales soar by 1,500% within a month of winning the prize. which has been running since 1978.
This year's other shortlisted titles were What Colour Is Your Dog?, The Italian's One-Night Love-Child, Myth of the Social Volcano and The Generosity of the Dead.
Previous winners of the prize include Living with Crazy Buttocks, Greek Rural Postmen and their Cancellation Numbers, How to Avoid Huge Ships and Highlights in the History of Concrete.
"I am delighted that in economically troublesome times publishers the world over have continued to publish incredibly niche titles with powerfully obscure titles," said The Bookseller's Horace Bent.