Nobel Prize winner up for foreign fiction award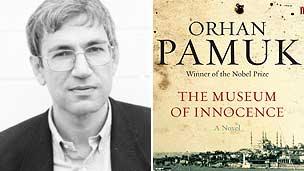 Turkey's Orhan Pamuk, winner of the Nobel Prize in Literature for 2006, is one of six writers shortlisted for the 2011 Independent Foreign Fiction Prize.
Pamut, who won the first such award in 1990, is shortlisted for The Museum of Innocence, a tale of forbidden love in Istanbul translated by Maureen Freely.
Authors from Peru, Venezuela, Germany, Argentina and Norway are also cited.
The £10,000 prize is given to a living author whose book has been translated into English and published in the UK.
The award acknowledges both the winning author and his or her translator, both of whom share the prize money.
Norwegian writer Per Petterson, who previously won the prize in 2006, is nominated again for I Curse the River of Time, translated by Charlotte Barslund.
Three novels originally written in Spanish have been shortlisted - Red April by Peru's Santiago Roncagliolo; Kamchatka by the Argentine Marcelo Figueras; and The Sickness, the debut novel from Venezuelan author Alberto Barrera Tyszka.
Visitation, the third novel by German writer Jenny Erpenbeck, completes the shortlist.
Panelist Boyd Tonkin said the award "both salutes some much-loved authors and introduces exciting new voices".
The prize, he added, "also pays tribute again to the art of the translators who have brought these compelling stories to an English-language readership".
The winner of the prize - funded by Arts Council England - will be announced at a London ceremony on 26 May.
Last year's prize went to Philippe Claudel for Brodeck's Report, translated from the French by American John Cullen.
Related Internet Links
The BBC is not responsible for the content of external sites.