MPs' committee want BBC World Service cuts reversed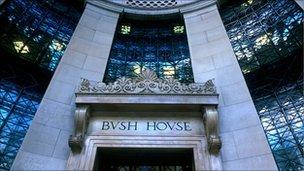 This round-up of today's biggest media stories reports on criticism of government cuts to the BBC World Service and an admission that BBC News occasionally wastes money.
An influential cross-party committee of MPs has called for cuts to the BBC World Service to be reversed to protect its global reputation, says the Guardian. The foreign affairs select committee said the 16% budget cut, imposed as part of the government's comprehensive spending review, had "long-term ramifications" and the service's future funding should be ring fenced.
The Financial Times adds that a foreign affairs committee report argues that the cuts are a "false economy" that must be reversed in order to preserve Britain's soft power in nations such as India and China.
The Guardian says the BBC's director of news Helen Boaden has admitted that money is sometimes wasted by sending a TV anchor to a story. At the Voice of the Listener and Viewer Conference, she cited "Poor old Huw Edwards standing outside the [house of the] alleged suspect in the Madeleine McCann [case] saying 'This is a guilty hedge'." But she said the BBC would still send presenters to breaking stories where appropriate. She also discussed possible changes to BBC local radio.
Channel 4's marketing controller Rufus Radcliffe has been appointed group marketing and research director at ITV, reports Media Week. He will report to Peter Fincham, ITV director of television.
Pressures on the NHS make the newspaper front pages. Health Secretary Andrew Lansley is due at the Royal College of Nursing congress where he will be the subject of a motion of no confidence, as featured in the BBC's newspapers review.