Hello! plan to publish bumper royal wedding edition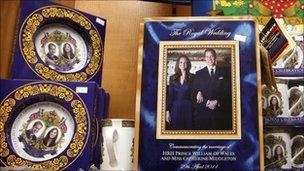 This round-up of today's main media industry stories reports on the biggest issue in Hello!'s 22-year history and an MP's call for a public inquiry into phone-hacking.
Hello! magazine is preparing the largest issue in its history for the royal wedding celebrations, reports Media Week. It will have 264 pages - 116 more than average, with 60 pages of advertising. Its on-sale date is being brought forward to Sunday 1 May.
The chairman of the Commons culture, media and sport committee, John Whittingdale, has called for a public inquiry into phone-hacking at the News of the World. On Radio 4's The Media Show, Mr Whittingdale said there should be "some kind of commission or inquiry" into why a series of investigations by Scotland Yard failed to link more News International employees to phone-hacking.
Roy Greenslade explains in the Guardian why he thinks John Whittingdale is so serious about his call for a public inquiry into phone-hacking. He says "like other members of the select committee, he has been upset - and that's an understatement - by the way in which a series of News International executives continually said that hacking was restricted to a single rogue reporter".
Hold the Front Page reports two regional daily newspapers have each been awarded £1m of government money to create funds to help small businesses hit by the economic downturn. The Liverpool Echo and the Western Morning News have been allocated money under the £1.4bn Regional Growth Fund. The Morning News is planning a Dragons' Den-style contest, in partnership with the University of Plymouth, where businesses will compete for a share of the £1m.
Is it time to write the obituary for the newspaper classified ad, as the business moves online? The BBC's Rory Cellan-Jones reports that the entire business model for regional newspapers is under threat from sites such as Gumtree. But the veteran local newspaper publisher Sir Ray Tindle laughed off the idea that the internet was killing off small ads.
The Independent says Sir David Jason has struck a blow for older actors after signing up to star in a new BBC comedy, 20 years after the last series of Only Fools and Horses. Sir David, 71, will play a floundering chief of Buckingham Palace security, in The Royal Bodyguard, a new BBC1 sitcom produced by Jimmy Mulville.
Several papers lead on the speech David Cameron will be making later, attacking Labour over immigration, as featured in the BBC newspapers review. The Daily Mail says he will say Britain has been "torn apart by the biggest influx of immigrants in history".