X Factor: Simon Cowell bows out as weekly judge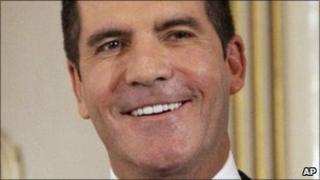 Simon Cowell will not appear as a weekly judge on the forthcoming series of the UK version of The X Factor.
ITV confirmed he would not split his time between the UK and the new US versions of the show saying it was "completely comfortable" with that.
The broadcaster said it was "talking about ways in which he can have an on-screen presence later in the series".
Cowell will lead the judges on the US X Factor. Other judges for both versions of the show have yet to be announced.
The US show is due to start screening in September while the UK show traditionally begins in August.
ITV said Cowell would continue to be "an enormous presence backstage" on the UK programme and that it would be in constant discussions with him to ensure the show "continues to evolve".
The broadcaster' s director of television ­Peter Fincham said speculation that it had pleaded with Cowell to stay as a full-time judge "makes me smile".
"I constantly hear we are in crisis but in reality we have an amazingly ­constructive relationship with Simon and are very much reading from the same page," he added.
Newspapers have speculated that Dannii Minogue and Louis Walsh will return to the UK panel and that Cheryl Cole will move to the US show.
Music mogul LA Reid, former chairman of the Island Def Jam record label, has already been confirmed as a US judge alongside Cowell.
Lily Allen, Gary Barlow, Melanie B and Ozzy Osbourne have all been linked to the UK programme.