Brief Encounter theme tops Classic FM poll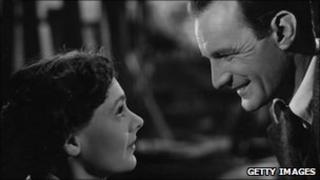 Rachmaninov's Piano Concerto No 2, known to many as the Brief Encounter theme, has been voted the nation's favourite piece of classical music.
The work, featured throughout the 1945 film about lost love starring Celia Johnson and Trevor Howard, came top in the poll of Classic FM listeners.
Vaughan Williams' The Lark Ascending came second in the annual poll, after coming top in the previous four years.
Mozart was the most popular composer with 20 entries in the list of 300.
His highest entry was number five for his Clarinet Concerto.
British composer Vaughan Williams also took third place with his Fantasia on a Theme by Thomas Tallis.
Beethoven occupied three places in the top 10 - at number four with his Piano Concerto No 5, number six with his Symphony No 6 and number 10 with his Symphony No 9.
More than 180,000 people voted in the poll which the station said proved "music written hundreds of years ago is very much alive today".