Andrew Marr will not pursue his super-injunction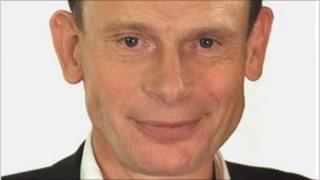 This round-up of Tuesday's main media industry stories includes a development in the controversy over gagging orders.
The BBC presenter Andrew Marr has revealed to the Daily Mail that he took out a super-injunction to protect his family's privacy - but says he will not pursue it any further. Mr Marr said he was "embarrassed" about the gagging order he took out in 2008 to suppress reports of an affair with a fellow journalist. He added that he "did not come into journalism to go around gagging journalists" and that he thought there was a case for privacy "in a limited number of difficult situations". He stipulated that the injunctions shouldn't be forever and a proper sense of proportion was required. According to Mr Marr, gagging orders are now out of control.
This follows a number of recent injunctions which have banned the identification of celebrities.
On BBC Radio 4's Today, the editor of Private Eye Ian Hislop said he thought Andrew Marr was "a touch hypocritical" for getting a super-injunction. Mr Hislop argued that "as a leading BBC interviewer, who's asking politicians about failures in judgement, failures in their private lives, inconsistencies, it was pretty rank of him to have an injunction while acting as an active journalist".
ITV's advertising revenue is set to fall for the first time in 18 months, according to the Guardian. It says senior sources at media buying agencies forecast that this run will come to an end in May, and things may not pick up again until September.
Many newspapers reflect on the latest batch of secret documents released by Wikileaks, giving details of hundreds of prisoners at Guantanamo Bay, as reported in the BBC's newspaper review.