Reaction to BBC Trust chairman Lord Patten's first day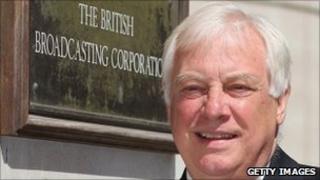 Among my picks of Wednesday's big media industry stories are reports on comments made by the new BBC Trust chairman Lord Patten on his first day in the job.
New BBC chairman Lord Patten defended the corporation's right to pay large sums to top stars on his first day in the job, says the Daily Mail. He told staff yesterday that the public had the "right" to expect the BBC to hire the best talent, even if doing so was "costly". The Mail says his comments come weeks after he criticised the corporation for pandering to overpaid stars when he appeared in front of MPs for a pre-appointment hearing.
Lord Patten, the new BBC chairman, marked his first day in the job by telling staff he would be a "moron" if he didn't set out to defend the independence and integrity of the corporation, reports the Guardian. Taking questions from staff, the former Tory cabinet minister said political ideals would not influence his decision-making.
Lord Patten was interviewed on Radio 4's Today programme this morning. He welcomed the fact that the new director of BBC Vision is being paid much less than his predecessor, and said the World Service would be safer in the BBC's hands - when it comes under the licence fee in 2014 - than in the hands of the Foreign Office.
The Guardian reports that the UK paparazzi plan to leave the Duke and Duchess of Cambridge alone following their wedding, though experts say the foreign press may act differently. It says the wedding boosted newspaper sales. The Sun estimated that its sales on Saturday were up 10% to 3.3m, while other newspapers including the Daily Telegraph, the Times and the Guardian reported increases of 20%-25%.
Lord Alan Sugar returns for the seventh series of The Apprentice next week and has unveiled the 16 candidates, reports the BBC. It will be a departure from previous outings: the winner will not receive a job, but a £250,000 start-up investment from Lord Sugar.
The death of Osama Bin Laden continues to fascinate the papers and many try to piece together how he was able to live unnoticed for so long in Pakistan, as reported in the BBC's newspaper review.