To Kill A Mockingbird-inspired film announced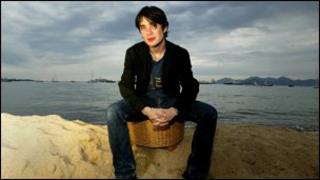 A British book which takes on the themes of Harper Lee's To Kill A Mockingbird is to be made into a film with Inception actor Cillian Murphy.
BBC Films will make the "very modern take" on Lee's 1960 novel.
Broken will be based on Daniel Clay's 2008 novel of the same name which shifts the action from the American Deep South to southern England.
Theatre director Rufus Norris, whose credits include a West End revival of Cabaret, will make his film debut.
His other theatre credits include a 2008 Broadway adaptation of Les Liaisons Dangereuses and London Road, a play about the murders of five women who worked as prostitutes in Suffolk.
BBC Films said Broken, which will feature character Rick Buckley as the equivalent of Lee's Boo Radley, would be an "ultimately uplifting tale" in which "the power of innocence" triumphed.
To Kill A Mockingbird, Lee's Pulitzer Prize-winning novel, follows the story of Atticus Finch, a lawyer who defends a black man, Tom Robinson, against the charge of raping a white girl.
The novel, Lee's only literary work, was set against the backdrop of racism and segregation in the southern US in the 1930s.