ENO to stage controversial Klinghoffer opera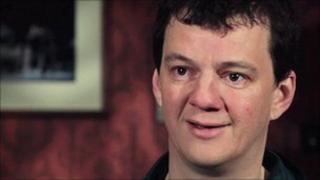 War Horse director Tom Morris is to stage a production of The Death Of Klinghoffer as part of The English National Opera's (ENO) new season.
The controversial opera is based on the 1985 hijacking of a cruise ship by Palestinian terrorists and the murder of Jewish passenger Leon Klinghoffer.
ENO artistic director John Berry called the production "the most controversial piece of the last 50 years".
Critics have accused the work of being sympathetic to the hijackers.
But the show's American composer John Adams and librettist Alice Goodman have said they tried to give equal voice to both Israelis and Palestinians.
The production has been described as a "meditation", rather than a dramatisation of the murder of Leon Klinghoffer, the elderly Jewish American who was shot dead and thrown overboard the Achille Lauro.
It is not the first time the work has been staged in the UK. In 2005 it was shown at the Edinburgh Festival.
Channel 4 also made a film version of the opera, though Mr Berry said stage productions are rare because "opera houses are still worried about the political fallout".
Tom Morris is associate director at the National Theatre and enjoyed huge success with Jerry Springer: The Opera.
His production of War Horse - based on the book by Michael Morpurgo - has won several awards in the UK and has been nominated for five Tony awards in the US.
The opera is one of 11 productions which make up the new season, including Damon Albarn's latest stage show Doctor Dee - premiering at the Manchester International Festival - and the UK premiere of Detlev Glanert's Caligula.