Media 'should be informed' about super-injunctions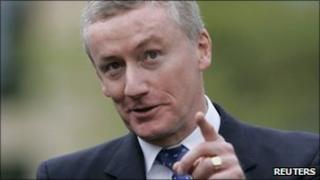 Among my picks of today's main media stories are new developments in the row over super-injunctions.
A report by a top judge has recommended the media should be informed in advance about applications for injunctions and so-called super-injunctions says BBC News. Lord Neuberger, the most senior civil judge in England and Wales, said: "Open justice is, and has long been a fundamental constitutional principle." It comes after the High Court partially lifted an injunction given to ex-Royal Bank of Scotland head Sir Fred Goodwin.
The Culture Secretary Jeremy Hunt has ruled out introducing a new privacy law to deal with issues around super-injunctions, following a meeting with the justice secretary, Ken Clarke. The Guardian says that instead Parliament will consider producing more detailed guidance for judges to interpret the Human Rights Act. Mr Hunt told the Broadcasting Press Guild that the current situation was "bordering on farce" as numerous orders have been granted to public figures, some of whose names have been published on Twitter anyway.
Alex Salmond called for Scotland to control its own broadcasting, as he was confirmed as the first minister of his nationalist government on Wednesday, reports the Guardian. The paper said the SNP wants to set up a new Scotland-only digital television channel and eventually take control of BBC services in Scotland. But, the Guardian adds, "Salmond's proposals are currently vague". There are no clear proposals on how the channel could be funded, its scope or how large its budget would be.
Rupert Murdoch's controversial buyout of BSkyB has been delayed after the Government received some 40,000 responses to a consultation process on planned purchase, reports the Independent. The Culture Secretary, Jeremy Hunt, said the process had "taken longer than expected" and the scale of the public response indicates the widespread concern over the possible impact of the deal.
Sales of digital e-books at Amazon have outstripped real books for the first time, reports the Daily Mail. Four years after the launch of electronic novels, Amazon announced it has sold 105 e-books for every 100 printed books over the past six weeks. Never before have they exceeded sales of all books, in both hardback and paperback forms.
President Obama's Middle East policy speech is pored over by the papers. The Financial Times says his promise of aid to support reform across the region was "a somewhat hesitant and belated attempt to put the US on the right side of history". The Guardian believes American influence is waning, as reported in the BBC's newspaper review.