British embassy art destroyed in Libya attack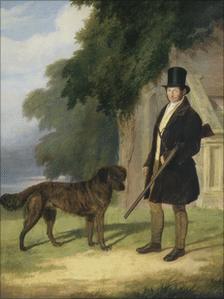 Thirteen works of art owned by the government are thought to have been destroyed in attacks on the British embassy in Libyan capital Tripoli.
The works, including a 1680 engraving by Frederick de Wit, were loaned by the Government Art Collection.
The British embassy had been empty since staff were evacuated earlier in the year.
The Libyan ambassador in London was ordered to leave the UK on 1 May following the attack.
Crowds attacked foreign missions in Tripoli after a Nato air strike killed members of Libyan leader Colonel Gaddafi's family.
At the time, Foreign Secretary William Hague condemned the attacks complaining that Col Gaddafi had breached the Vienna Convention by failing to protect embassy premises.
The UK embassy building was completely burnt out with the works assumed destroyed but the Department for Culture, Media and Sport (DCMS) said there could have been looting before the attacks.
A spokesman said there had been "no possibility" of moving the works of art, especially given the size of some of the pieces.
While none of the works had been valued, the DCMS said three pieces were particularly significant.
They included an 1840 portrait of William Stratton, "head keeper to Sir John Cope of Bramshill Park, Hampshire", by Edmund Havell, and a 1797 Philip Reinagle painting Harrier Killing a Bittern.
Mountainous Landscape with Travellers, said to be in the style of Italian painter Salvator Rosa, was also described as particularly valuable.
Details of the three paintings had been circulated to specialist art databases in case they had been looted, the DCMS added.
Selected pieces from The Government Art Collection, which features more than 13,500 paintings and sculptures, will go on display at London's Whitechapel Gallery from Friday.
Works are displayed in more than 400 embassies and government buildings worldwide.
Related Internet Links
The BBC is not responsible for the content of external sites.