Amy Winehouse checks out of Priory clinic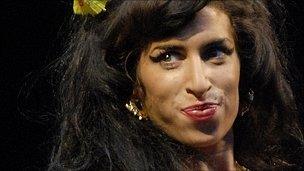 Singer Amy Winehouse has checked out of the Priory clinic in south-west London to carry on with tour commitments later in June.
The 27-year-old - known for hits such as Rehab - was admitted for treatment last week ahead of performing in eastern Europe.
She will continue to be seen as an outpatient at the clinic, her spokesman said.
The performer has battled with drink and drug use in the past.
The singer's spokesman said: "Amy Winehouse has completed her assessment at the Priory clinic in London and will continue as an outpatient.
"She is now looking forward to playing shows around Europe this summer and is raring to go.
"She would like to send a huge thanks to all her fans for the messages of support she has received over the last week and can't wait to see them."
Last October, the singer said she had been drug-free for three years.
She is due to play Belgrade on 18 June.
Related Internet Links
The BBC is not responsible for the content of external sites.