What will sexualisation claims mean for advertisers?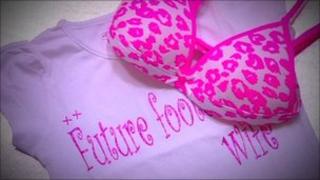 This round-up of today's main media stories includes reaction to the report on the sexualisation of children.
The media and advertising industries are taking a relaxed view of government-backed plans to clamp down on sexualised imagery on TV and the internet, reports the Guardian. It says that, for the industry, the threat of legislation has receded, following a six-month review, carried out by the Mothers' Union chief executive, Reg Bailey, with the backing of David Cameron.
The Daily Mail has a different interpretation. It says television watchdogs have until October to launch a crackdown on sex and violence screened before the 9pm watershed, according to Downing Street sources. It reports that the Mothers' Union boss says regulator Ofcom needs to rewrite the broadcasting code to prevent raunchy performances before the watershed, following public uproar about the 'soft porn' dance routines of singers Rihanna and Christina Aguilera in the X Factor final last year.
The BBC plans to court controversy by showing a man dying on screen for the second time in weeks, reports the Daily Mirror. It says that just before he takes his life, a pensioner shakes presenter and author Terry Pratchett's hand and says: "Have a good life. I know I have". It comes after the BBC last month showed the moment cancer-stricken granddad Gerald died in Inside the Human Body. Campaigners lashed out at the decision to air the show.
The Guardian says the BBC has rebutted George Osborne's claims of bias in its reporting of the economy and the government's recovery plans. The chancellor told the Radio 4 Today programme's Sarah Montague that her negative depiction of the economy was typical of that bias. BBC Business editor Jeremy Hillman responded on the BBC's The Editors blog. He said Osborne's staff regularly harangued the BBC in private, but the public nature of the chancellor's latest comments needed a response.
American TV bosses have confirmed Cheryl Cole will no longer be a judge on the US version of the X Factor, reports Newsbeat on the BBC News website. It's the first time Fox, Freemantle North America and Syco TV have confirmed the Girls Aloud star is no longer part of the format.
The IMF endorsement of Chancellor George Osborne's plans for reducing the deficit is a major talking point. The IMF says Plan A is just fine says the Sun. But the Independent says Mr Osborne needs a Plan B, should his optimistic forecasts not be fulfilled, as reported in the BBC's newspapers review.