Isle of Wight Festival kicks off season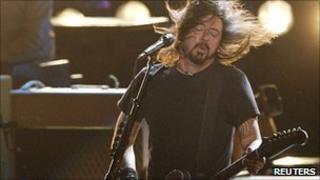 The summer music festival season is set to kick off as revellers head to the Isle of Wight Festival this weekend.
Foo Fighters, Kasabian and Kings of Leon will headline this year's event, which is now in its 10th year.
Other acts include Liam Gallagher's new band Beady Eye, Kaiser Chiefs, Iggy and the Stooges, Plan B and Pixie Lott.
Festival promoter John Giddings said he chose a more contemporary line-up than in previous years which had featured "retro" headliners.
"We have had The Beatles [Sir Paul McCartney] and The Stones and I came to the answer that for our 10th anniversary we should come into the 21st century and grow up," he said.
"The Foo Fighters and Kings of Leon are the two biggest rock bands around at the moment and Kasabian have taken up the mantle from Oasis now that they've split up - these are the bands of the future."
He added there were still other legendary acts he would like to appear but had been unable to book so far, including Bruce Springsteen, Pink Floyd and Bob Dylan.
The event, which runs until 12 June at Seaclose Park in Newport, will also be broadcast live in 3D on Sky - a first for a UK music festival.