Oscar bosses want 'surprise' best picture list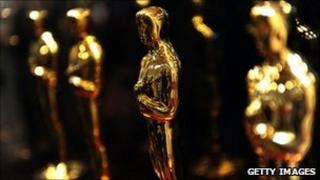 Next year's best picture category at the Academy Awards will involve a "new twist", organisers have announced.
The Academy of Motion Picture Arts and Sciences have voted for a new system which will now produce anywhere between five and 10 nominees in the category.
The number of films that will compete will not be revealed until full nominations are announced in January.
In a statement, the Academy said the system would introduce a "new element of surprise" to the award show.
Academy bosses said they studied the voting patterns from previous years.
"What stood out was that Academy members had regularly shown a strong admiration for more than five movies," said executive director Bruce Davis.
"A Best Picture nomination should be an indication of extraordinary merit.
"If there are only eight pictures that truly earn that honour in a given year, we shouldn't feel an obligation to round out the number."
If the new system had been in effect from 2001 to 2008, before the best film category was expanded to allow 10 film nominations, there would have been years that yielded between five and nine nominees.
Last month it was reported that the Academy were planning on replacing its mailed ballot system with online voting.