Bond producer Barbara Broccoli accepts libel damages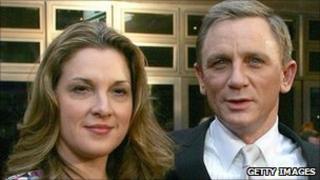 Bond producer Barbara Broccoli has accepted undisclosed libel damages from newspapers that suggested she used her position to fund a charity she chaired.
Last August, the Mail papers claimed Broccoli, as a board member of the UK Film Council, had improperly awarded the First Light charity a grant.
On Wednesday the High Court was told the articles were "deeply upsetting" and had been harmful to her reputation.
Broccoli took over the Bond franchise from her late father Albert "Cubby".
She and her stepbrother, Michael G Wilson, are currently working on the 23rd official James Bond film, due out in the UK in October 2012.
Founded in 2001, First Light provides funding and expertise to enable five to 19-year olds in the UK to create digital short films.
The organisation received £1.1m of National Lottery funding each year from the now-defunct UK Film Council.
Broccoli, who has been chair of First Light's board of directors since its inception, was appointed to the Film Council's board in August 2008.
According to articles in the Daily Mail and the Mail on Sunday, the 50-year-old used her latter role to award herself or her company a sum of public money.
Her solicitor, Michael Skrein, said their publisher, Associated Newspapers, had now accepted that she "did not award herself or her own company any grant [and had] not misused any public funds".
He said that Broccoli accepted neither remuneration nor expenses from First Light and donated to it herself.
In a statement, Broccoli said it had been "very important" for her to get a correction and a published apology and that the damages would be passed to First Light.
"I am very committed to my work with the charity... and am delighted that all of these damages will assist in funding film-making projects for kids from all backgrounds across the country," she said.