Michael Jackson concert footage at centre of legal row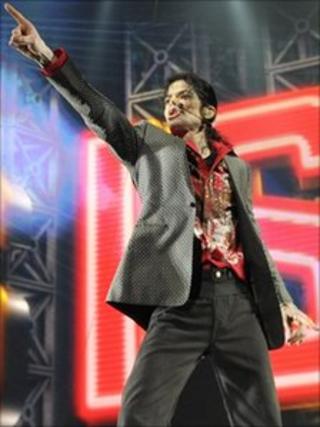 Sony Pictures is fighting lawyers for Michael Jackson's doctor over access to raw footage from the singer's posthumous concert film, This Is It.
Prosecutors plan to use clips from the film to show Jackson was in good health before he died; the defence believes rehearsal footage will show otherwise.
Dr Conrad Murray has pleaded not guilty to involuntary manslaughter.
He is accused of giving the singer a lethal dose of a powerful anaesthetic and failing to provide proper care.
Ill-fated comeback
Dr Murray is due to stand trial in September
Lawyers from both sides are due in court on Thursday to argue whether more than 100 hours of footage shot at rehearsals for the star's ill-fated comeback shows should be made available to the defence team.
Sony has filed hundreds of pages of documents arguing against the release.
Jackson, who died on 25 June 2009 aged 50, had spent the previous four months rehearsing in LA for a run of 50 concerts which were to be held in London.
Released in cinemas initially for a limited two-week run, This Is It earned $20.1m (£12.5m) at global box offices in its first day.
After two weeks, producer Sony Pictures said the film had taken more than $200m (£124m) worldwide.