BBC annual report to reveal star pay reduced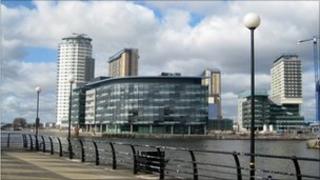 The BBC's annual report, due to be published later, will reveal how many of its stars earn more than £500,000.
It is expected to show a 4% reduction in overall spending on talent between March 2010 and March 2011.
The total paid to the BBC's biggest stars, earning more than £1m, is expected to have dropped.
But there will be less information about stars' pay than requested by a committee of MPs earlier this year.
The BBC's media correspondent, Torin Douglas, says lawyers advised the BBC that if they broke down the figures into smaller bands to reveal how many stars were paid between £1m and £5m, £750,000 and £999,999 and £500,000 to £749,999, individuals might be identified.
This would then risk breaching confidentiality agreements between the BBC and its stars.
The combined wages of current executive board members is also thought to have fallen significantly since last year - 43%.
But Douglas points out that the savings were wiped out by £1.3m in redundancy payments to former board members.
The report will also feature accounts for the year 2010-2011 and the BBC's plans for the coming year.
It is the first annual report to be published since Chris Patten took over as BBC chairman.
Last year, the BBC pledged to reduce the pay of its top executives and slim down its senior management.
The 2009-10 annual report showed that talent pay had fallen by £7.7m. And a total of £52.2m was spent on salaries above £150,000.
Sir Michael Lyons - then BBC Trust chairman - had said new managers were being paid 12% less than their predecessors.