Proms kick off with Brahms and Liszt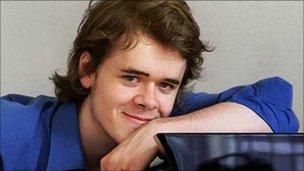 This year's BBC Proms season has begun at the Royal Albert Hall with a concert featuring an overture by Brahms and a piano concerto by Liszt.
It continued with a performance of Janacek's Glagolitic Mass, with pianist Benjamin Grosvenor, who - at 19 - becoming the youngest soloist to perform at an opening Prom.
Proms highlights this year include a comedy concert hosted by Tim Minchin, an audience request night and a mass choral performance this Sunday with more than a thousand performers.
The 2011 Proms run until 10 September.
Friday's Liszt concerto forms part of a series of performances marking the 200th anniversary of the Hungarian composer's birth.
Chinese pianist Lang Lang will perform another of his concertos on the Last Night of the Proms, with more of his work to feature in a late night prom on 24 August.
Sunday's performance of Havergal Brian's The Gothic - described by organisers as "the largest and longest symphony ever written" - featured two orchestras and 10 choirs.
Music from the movies will also be showcased in an evening of film score excerpts on 12 August.
Other highlights include a solo Bach recital by Nigel Kennedy, a "concerto for turntables" written by Sergei Prokofiev's grandson Gabriel, and the return of Venezuelan youth ensemble the Simon Bolivar Symphony Orchestra.
Performances throughout the season will be broadcast on Radio 3, BBC Two and BBC Four.