John Lydon talks of 'rotten' house fire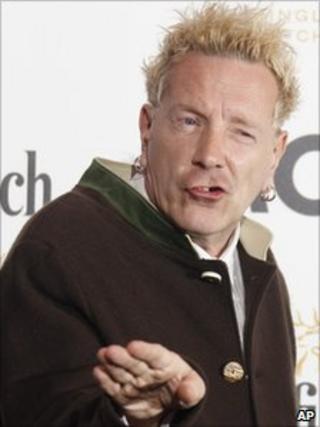 Former Sex Pistol John Lydon - aka Johnny Rotten - has revealed his home in London burned down two weeks ago.
Speaking at the Mojo music awards on Thursday, the 55-year-old blamed a faulty spin dryer for the kitchen fire that decimated the property.
"I was in Italy," he said after accepting an outstanding contribution to music award. "My wife rang me up just before we were going on stage.
"[She] said 'Oh John, I don't want to disturb you. The house has burnt down.'
"I hadn't been in the house for two years," the singer told reporters. "First time I tried to get clean the house goes up in flames."
The blaze, he revealed, had destroyed songs he had written for the latest PiL (Public Image Limited) record. "Welcome to Rotten World," he said.
"The point is all of that doesn't matter," continued the singer, who said the important thing was his wife - German publishing heiress Nora Forster - had survived the conflagration.
Learning she was unharmed, he said, "was the best news I've ever had in my whole life."
Lydon was on typically combative form as he collected his accolade, criticising record companies who he said had left him "bankrupt".
"Public Image has been the most difficult thing I've ever had to do in my entire life," he said at the event, held at The Brewery in east London.