Pete Postlethwaite film up for documentary award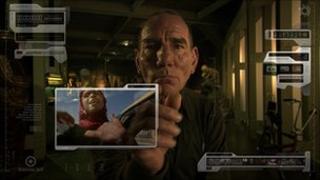 One of Pete Postlethwaite's last films has been nominated for a documentary award.
The Age of Stupid is one of five finalists up for the inaugural Impact Award which carries a 50,000 euro (£44,300) prize.
Oscar-nominated documentaries Burma VJ and Trouble the Water are also among those shortlisted.
The award aims to honour the film that has made the most significant impact on society.
The films highlight topics ranging from environmental issues to social justice and global conflict.
The Age of Stupid, directed by Franny Armstrong, sees Postlethwaite portray a man living in a future devastated world in 2055 watching "archive" footage from 2008 to understand why the world failed to stop climate change.
Burma VJ follows video journalists who go undercover in the country and risk their lives to smuggle the footage out to broadcast it.
Trouble the Water follows an aspiring rap artist who, after surviving being trapped in New Orleans floodwaters, finds new beginnings.
British director Rupert Murray's 2009 film The End of the Line, about the impact of over-fishing on the world's oceans, is also nominated.
Another film, The Reckoning: The Battle for the International Criminal Court, is also in the running.
It is directed by Pamela Yates and highlights the struggles between the International Criminal Court and world superpowers.
The documentaries will be judged by a panel that includes Super Size Me director Morgan Spurlock, actress Thandie Newton and Queen Noor of Jordan.
The award - set up by Puma and the Channel 4 Britdoc Foundation - will be announced at a gala on 11 October in London.