Singer John Grant uses newspaper as identity for passport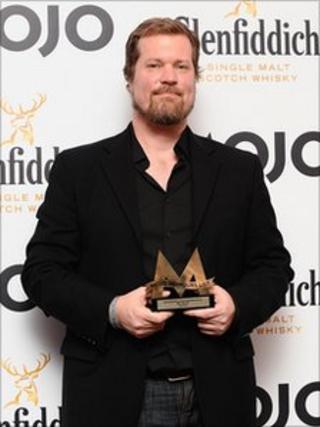 US singer John Grant has revealed he used a front page newspaper picture of himself as proof of identity to obtain an emergency passport.
The star had been due to fly from Gatwick to Italy but was turned back when he could not find his passport.
Attempts to obtain another passport at the US Embassy in London were further thwarted by Grant's lack of ID.
"Luckily I was on the cover of the Times that morning," said the star, who had won a Mojo the previous night.
"When I showed that to the security guard, he said 'well, that's good enough for me'," Grant told the BBC News website.
The singer was issued a passport and was able to catch a later flight.
"In about a half hour I was on my way back to the airport to catch a later flight to Verona and ended up making our stage time, so it all worked out really well."
The former Czars frontman's debut solo album Queen Of Denmark was named album of 2010 by British music magazine Mojo in June.
A US Embassy spokeswoman declined to comment.