Bafta introduces new 'constructed reality' award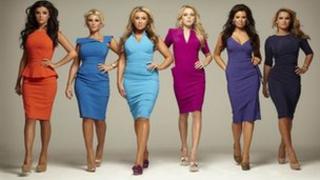 A new award for "constructed" reality shows will be presented at next year's TV Baftas, organisers have announced.
It will honour shows where participants are "put into environments or formats, then observed interacting in situations devised by the producers".
Made in Chelsea, The Apprentice and The Only Way is Essex are among shows that could be recognised in the new "reality and constructed factual" category.
The 2012 British Academy Television Awards will be held on 27 May.
Andrew Newman, chairman of the Bafta Television Committee, said the award had been introduced to reflect "how television production and viewing is changing".
"Over the past decade, reality and constructed factual programming has captured the public imagination and been hugely influential."
Mr Newman told the BBC that Bafta is not "dumbing down" with its recognition of reality shows, which he said could be "genuinely intelligent and thought-provoking TV".
"They have a real resonance with the audience and the new category is a broad one," he added.
Constructed reality shows are a cross-pollination of soap opera and documentary, following real people going about their daily lives - but some storylines are constructed or initiated by producers in advance.
They include MTV's Geordie Shore, which could be eligible compete in the new category alongside more established formats like I'm A Celebrity... Get Me Out Of Here! where contestants are put into challenging situations and the results are filmed.
In other changes, the drama serial category will be known as the mini-series category from 2012 onwards.
The award will cover dramas of between two and five parts, as opposed to the separate drama series award, which will recognise dramas of between six and 16 parts.
The continuing drama category, meanwhile, will cover dramas of 20 or more episodes and will have "soap" added to its title.
At this year's awards, ITV2's The Only Way is Essex won an audience award voted for the public.
The show - known as TOWIE by its fans - follows the lives of a group of young adults and is narrated by Essex native Denise Van Outen.