Lego movie poised for big screen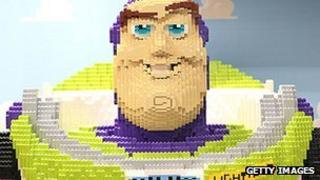 A Hollywood movie based around the popular toy brand Lego is due for release in 2014, according to reports.
Warner Bros has given the go-ahead for the film, which will be a mixture of live action and animation, industry publication Variety said.
Casting for actors is due to begin next year, while the animation will be undertaken by an Australian company.
The colourful interlocking bricks were first manufactured in Denmark in 1949, and the first Legoland opened in 1968.
The movie is set to be written and directed by US duo Phil Lord and Christopher Miller, whose credits include Cloudy With a Chance of Meatballs.
The pair are expected to begin work on the project after the March release of 21 Jump Street, their live action debut.
They have given little away about plotlines but have said that numerous sets for the toy bricks, including cities, outer space and medieval times will make appearances.
Lord added that certain scenes from other movie franchises including Harry Potter and Indiana Jones could be included, subject to rights.
Further details about the Lego film will be announced at a press conference, expected to take place in Australia next week.
Australian animators Animal Logic will take charge of bringing life to the famous Lego bricks. The company worked on Happy Feet and its sequel, which is due to hit cinemas in the UK next month.