Girl With the Dragon Tattoo delays NY Critics awards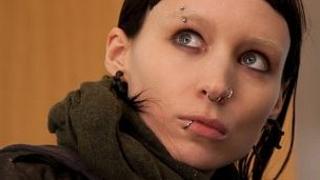 The New York Film Critics Circle (NYFCC) has delayed its annual awards by a day to allow members to see Hollywood's remake of The Girl With The Dragon Tattoo.
NYFCC chairman John Anderson said the move ensured voters "have the opportunity to see all of the eligible films".
The group will vote on 29 November and will announce its winners via Twitter.
The awards will be handed out at a ceremony on 9 December.
"We were looking forward to voting on 28th November, but due to conflicting schedules, we have made the decision to move back a day," Anderson said in a statement.
The original 2009 Swedish film, based on Stieg Larsson's book was well received by critics and was named best film not in the English language by Bafta.
Fight Club director David Fincher's version of The Girl With The Dragon Tattoo, which stars Daniel Craig and Rooney Mara, is not due for release in the US until 21 December.
While distributors frequently offer critics the chance to view films before their release date, Sony was not able to offer any screenings of the film until 28 November.
Last month, the NYFCC announced it was bringing its awards forward two weeks, making it the first US critics' group to announce its picks for the best cinema of the year.