Mark Ravenhill lands Royal Shakespeare Company role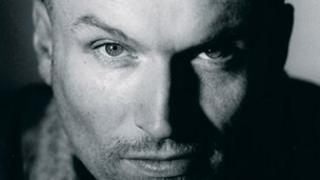 Playwright Mark Ravenhill is to become the Royal Shakespeare Company's Writer in Residence next year, it has been announced.
The writer, whose work includes Mother Clap's Molly House and Explicit Polaroids, will start his year-long role in January.
Ravenhill said he is "looking forward to working with the RSC ensemble".
RSC Artistic Director Michael Boyd said Ravenhill is "one of Britain's most celebrated contemporary playwrights".
Mr Boyd, who announced his departure from the RSC last month, added that Ravenhill will "bring a great questioning spirit and a fresh theatrical intelligence to the company".
"I can't wait to work with him and see his two commissioned works that we have planned as part of his time with the RSC."
Ravenhill has already worked within the company as part of the RSC's 50th birthday season.
He curated a weekend of his favourite plays from the RSC back catalogue and hosted a public event discussing and exploring the RSC's history of presenting new work.
"Working on Shakespeare encourages actors to tell epic stories and to embrace a muscularity in their approach to language," the playwright said.
"This is a fantastic resource for a living writer to work with. It is exciting and daunting to have the opportunity to write an epic play, which the RSC is uniquely positioned to allow me to do."