Miami Art Museum to be renamed after philanthropist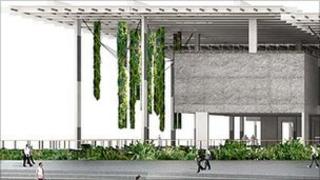 Miami's art museum is to be renamed after a benefactor who is donating money and art to the value of more than $30m (£19m).
The museum will now be called the Jorge M Perez Art Museum after a local property developer offered the gift, to be paid over the next 10 years.
In a statement, Mr Perez said he wanted the Florida city to "continue to grow as a cultural destination".
Three members of the museum's board have resigned over the name change.
Former board president Mary Frank told the Miami Herald newspaper that she was "disappointed" with the name change.
"It's the Miami Art Museum, not the Perez Museum. The name of the museum should not be sold to any private individual," she added.
The donation from Mr Perez will add to funds for the construction of a new home for the museum's collection, which is due to open in 2013.
Director Thom Collins said the move to take place ahead of time and under budget.
Mr Perez, who has already given $5m (£3.1m) towards the new building, will donate some of his Latin American art collection as part of the new gift, which is valued at some £15m ($9.5m).
While giving to the arts is commonplace in the US, moves have been made to encourage philanthropy in the UK with favourable tax breaks for rich donors under discussion.
In October, the founder of Travelex, Lloyd Dorfman, donated £10m to the National Theatre.
The Cottesloe Theatre will be renamed the Dorfman, after his gift kickstarted a scheme to redevelop the building.