Downton Abbey actor Dan Stevens joins Man Booker judges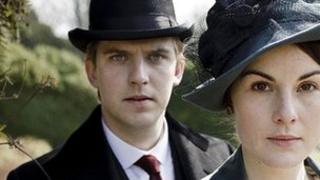 Downton Abbey star Dan Stevens will join the judging panel of the 2012 Man Booker Prize for Fiction.
Best known to audiences as Matthew Crawley in the hit ITV1 drama, Stevens studied English at Cambridge and was a member of the Footlights drama club.
Academic and critic Dinah Birch, historian Amanda Foreman and writer Bharat Tandon will also join the panel chaired by Sir Peter Stothard.
The prize longlist is announced in July with the winner unveiled in October.
Birch has a background in Victorian literature and is an expert on Charles Dickens and the Bronte sisters.
Foreman wrote the book Georgiana, Duchess of Devonshire which was adapted into Oscar-winning film The Duchess, starring Keira Knightley.
Bharat Tandon specialises in teaching British literature after 1700, and American literature after 1900.
Sir Peter, formerly editor of The Times, said: "We are all looking forward to a feisty Man Booker year, with a background of Jane Austen, John Ruskin, Georgiana Duchess of Devonshire, the Times Literary Supplement - and even a hint of the library at Downton Abbey."
This year's winner, The Sense of An Ending by Julian Barnes, has sold more than 100,000 copies.