Martin Scorsese to receive American Riviera Award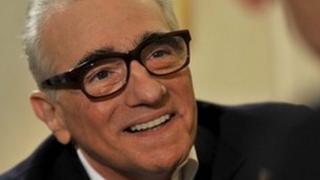 Martin Scorsese is to become the first director to receive the American Riviera Award at next year's Santa Barbara International Film Festival.
The prize is usually given to an actor, who has had a "strong influence on American cinema", the SBIFF said.
"Honouring Scorsese has been a dream of SBIFF's for many years," said festival executive director Roger Durling.
The event takes place from 26 January to 5 February. Scorsese will receive the prize on 30 January.
Scorsese's latest film, the 3D movie Hugo, received critical acclaim when it opened earlier this month.
The family film, which is based on Brian Selznick's best-selling 2007 illustrated novel, The Invention of Hugo Cabret, was recently named best film by the National Board of Review in the US.
"We're thrilled that it's happening during a year when this contemporary master of cinema is breaking new ground with Hugo," Mr Durling said.
Previous recipients of the award include Annette Bening, Sandra Bullock, Mickey Rourke and Forest Whitaker.
Oscar-winner Scorsese is known for films such as The Departed, Taxi Driver, Raging Bull and Goodfellas.
Scorsese joins actress Viola Davis and Jean Dujardin and Berenice Bejo - the stars of silent film The Artist, in being honoured during this year's event.