Penelope Lively's life in books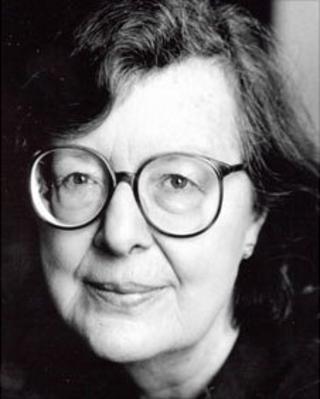 Author Penelope Lively, who is made a Dame in the New Year's Honours List, is arguably best known for her Booker-winning novel Moon Tiger.
But as an award-winning children's author and the writer of more than 50 books, including How It All Began - published in November - her popularity is not limited to highbrow literary circles.
Indeed, early reviews of Moon Tiger were recently described as "distinctly condescending" by Guardian journalist Sam Jordison, with the novel regarded as "the housewife's choice" among Booker rivals of the time.
It went on to confound all expectations and clinch the 1987 prize, beating favoured literary powerhouses Iris Murdoch and Peter Ackroyd to the title.
It was an accolade which Lively, with characteristic humility, described as "disconcerting".
"How do you follow it up?" she said later, speaking of her unexpected success.
Born and raised in Cairo - where much of Moon Tiger is set - Lively was educated at boarding school in Sussex from the age of 12 and later attended Oxford University, where she read Modern History.
In 1957, at the age of 24, she married Jack Lively with whom she had two children, Josephine and Adam.
'Having a go'
Lively did not embark on a writing career until she was in her late thirties when her children were both school age, but her talent was recognised almost immediately.
"It was a combination of an intense interest in children's literature, which I've always had, and the feeling that I'd just have a go," she told The Observer's Robert McCrum in 2001.
"I didn't think I had anything particular to say, but I thought I might have something to say to children."
As a children's writer, she flourished in the 1970s, winning the Carnegie Medal in 1973 for The Ghost of Thomas Kempe, and picking up the Whitbread Children's Book Award for A Stitch in Time in 1976.
Then, in 1977, came her first adult novel, The Road to Lichfield - the tale of a woman dealing with her father's impending death and reassessing their lives in the process.
The Road to Lichfield was shortlisted for the Booker Prize, ultimately losing out to Paul Scott's Staying On - but it marked out Lively as one to watch.
Hot on its heels came a book of short stories, and Treasures of Time, both of which picked up awards - and in 1984, Lively made the Booker shortlist again, this time for According to Mark.
Her rivals included Julian Barnes, JG Ballard, Anita Desai and David Lodge. Anita Brookner won the award for Hotel du Lac.
Three years later, came Booker victory and a Whitbread nomination.
Since then, Lively has continued to write novels that are both emotionally demanding yet retain a broad appeal.
"She is interested in the operation of memory - how it works and how we use it - and with the nature of evidence," wrote her editor at Penguin, Juliet Annan.
"Her preoccupations are with telling a tale from different angles... But also, like any good historian, she is meticulous in her research."
"Approaching her 80th year, Lively's sense of humour lives up to her name," said a reviewer of her latest book in the Sunday Telegraph. "Whatever your age, How It All Began is a splendid tonic."
The author, now widowed, lives in London and has six grandchildren.