Adele passes US chart milestone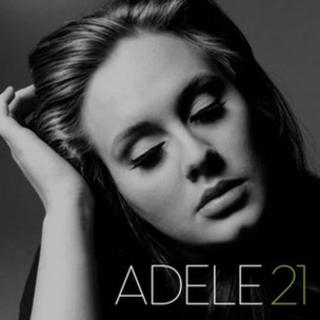 Adele has passed another milestone in her seemingly-unstoppable dominance of the album charts.
Her album 21 has notched up a sixteenth week on top of the Billboard chart, a feat achieved by only four other records in the last 20 years.
The others were Whitney Houston's Bodyguard soundtrack, Garth Brooks' Ropin' The Wind, Billy Ray Cyrus' Some Gave All and the Titanic soundtrack.
In the UK, 21 has spent more weeks at number one than any album since 1971.
However, with 19 non-consecutive weeks in pole position, Adele still has a long way to go before she catches up with Simon and Garfunkel's Bridge Over Troubled Water, which managed 33 weeks at number one.
Total sales of 21 in the UK and US are now in excess of 9 million.
The British singer's success is made more remarkable because it bucks a downward trend. In fact, Adele was partly responsible for a small recovery in the US albums market last year.
Over the past year, there have been 33 weeks in which 21 sold more than 100,000 copies.
By contrast, three albums in this week's top 10 shifted fewer than 20,000 copies - a new low for the chart.
They included Coldplay's Mylo Xyloto, Nickelback's Here and Now and the latest Now That's What I Call Music compilation, which landed at number 10 with sales of just 17,000.
Previously, the lowest-selling top 10 album was Ke$ha's Animal, which crept into the chart with a little over 20,000 copies in June 2010.
Adele has kept a low profile since having surgery on her vocal cords last year, but is widely expected to make her return at the Brit Awards next month.
On Tuesday, she took the unusual step of writing a message on her website to deny tabloid claims about her love-life.
The Daily Mail had reported that her current boyfriend, Simon Konecki, was a married father-of-one.
Adele's blog post said: "Contrary to reports and headlines in the press today, Simon is divorced and has been for 4 years. Everyone in our lives separately and together wish us nothing but the best, and vice versa.
"These are the facts. Take care and see you all in February."