BBC Four plans disco evening for 10th birthday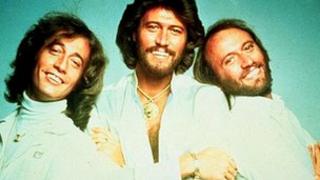 BBC Four, the corporation's arts and culture channel, is to mark its 10th anniversary with an evening examining the impact of disco music.
Programmes include Disco at the BBC, which will show some of the best live performances seen over the years.
"I can think of no better way to celebrate this than with mirror balls, platform shoes and the Bee Gees," said controller Richard Klein.
Brought into replace BBC Knowledge, BBC Four launched on 2 March 2002.
Christmas saw a surge in audiences thanks to such programmes as the Royal Institution Christmas Lectures and performances of The Nutcracker and Cinderella.
The channel has also been boosted by the success of such imported shows as police dramas The Killing and Borgen.
Forthcoming programmes include coverage of the BBC's Cultural Olympiad seasons on Shakespeare and London and the return of Douglas Adams's holistic detective Dirk Gently.
Also included in the anniversary celebrations is The Joy Of Disco, which will examine how a style of music that was originally derided by the masses went on to define a decade.