A Separation follows Oscar win with Asian film prizes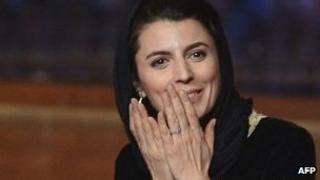 Iran's best foreign language Oscar-winner A Separation has netted four prizes at the Asian Film Awards.
It was named best film and won best director for Asghar Farhadi, plus screenwriting and editing trophies.
"This is an absolute honour," said lead actress Leila Hatami, who collected the best movie award at the gala in Hong Kong on behalf of the absent Farhadi.
The film has won other accolades, including a Golden Globe and Golden Bear prize at the Berlin Film Festival.
A Separation explores the themes of family and honour with the backdrop of tragedy and a legal dispute.
Other honorees at the Asian Film Awards - which have been held since 2007 - were Hong Kong director Ann Hui, who received an accolade for her life's work - the first woman to do so.
Indonesian actor Donny Damara won best actor for his role as a transvestite sex worker in Lovely Man, while Hong Kong veteran Deanie Ip took best actress for A Simple Life.
This category was the only of its five nominations that A Separation failed to convert, with Hatami losing out to the Indian star.