Tom Stoppard touring revival of The Real Thing planned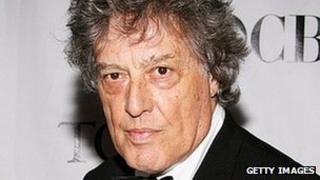 Tom Stoppard's award-winning play The Real Thing is to be revived to mark the 30th anniversary of its debut.
In a joint venture, the English Touring Theatre and the West Yorkshire Playhouse are to stage the production, which was first performed in 1982.
The play will open at West Yorkshire's Quarry venue in May, before touring round the country.
Felicity Kendal and Roger Rees played the starring roles in the original production.
It was named best production at the Evening Standard Awards and Glenn Close and Jeremy Irons both won Tony Awards for the starring roles in the Broadway production.
Since then, there have been several adaptations of the play, including a version for Radio 4 in 2006.
It was the first radio play which was directed by Sir Trevor Nunn.