Sky launches multi-million pound film fund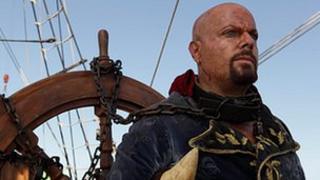 Broadcaster BSkyB has announced a "multi-million pound" project to fund British-made movies.
The network, which has been criticised in the past for a lack of investment in British content, says it will spend up to £5m on new productions.
The move is likely to be regarded as a challenge to the BBC and Channel 4, both of which fund feature films.
However, Sky said its commissions would not get a theatrical release, with films premiering on its TV channels.
In a statement, the satellite broadcaster said it would invest in "a number of feature-length films for television aimed at the whole family over the next five years". These would premiere on the Sky Movies channel.
Additionally, Sky Atlantic will commission "up to 12 peak time landmark documentaries".
Some films have already gone into production, but Sky is asking people to approach them with further pitches.
The investment comes on the heels of the government'sreview of British film policy, which was published in January.
The review called on the UK's "major broadcasters to invest more in the screening, acquisition and production of independent British film".
Sky's chief executive, Jeremy Darroch, said the broadcaster saw "a real opportunity in British films".
He added that the investment was designed to strengthen BSkyB's subscriber base.
"We know British programming resonates strongly with our customers, so we've been building our capability and credibility in this area over the last couple of years."
The broadcaster has already made a handful of high-profile feature-length films - including Treasure Island, which starred Eddie Izzard and Elijah Wood, and a series of adaptations of Terry Pratchett's Discworld novels, featuring David Jason.
Two years ago, BBC director general Mark Thompson claimed Sky was not spending enough on home-grown programmes.
"It's time Sky pulled its weight by investing much, much more in British talent and content," he said in a speech at the Edinburgh TV Festival.
Since then, Sky pledged to spend £600 million on UK productions by 2014.