David Suchet says he will be 'gutted' to say goodbye to Poirot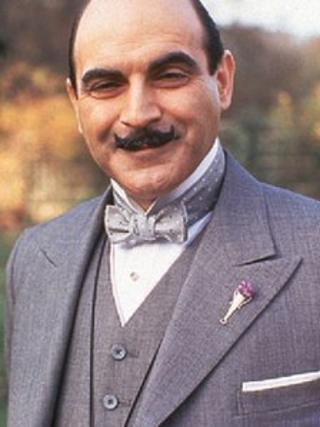 David Suchet is bracing himself to say farewell to the character of Hercule Poirot when he finishes filming the Belgian sleuth's final five TV adventures in 2013.
Shooting starts in October, once Suchet ends his current starring role in Eugene O'Neill's Long Day's Journey into Night in London's West End.
The play opened on Tuesday at the Apollo Theatre to five-star reviews .
Suchet will also bring Poirot to the Chichester Festival Theatre in July.
The actor has played Agatha Christie's famous creation since 1989. When the new ITV series is completed in July 2013, Suchet will have appeared in every Christie story ever written for Poirot.
"I'm excited, I will feel as though I have achieved a dream," Suchet told the BBC after the opening night of Long Day's Journey into Night.
"But I'll also be gutted, because I will be saying a real farewell and a goodbye [to Poirot] and then I will have to bury him."
The actor has played the character in more than 65 TV films.
The new productions include Curtain, which is the detective's last tale and sees him return to the scene of his first case in a bid to prevent another murder.
The other four films will be Labours of Hercules, Dead Man's Folly, The Big Four and Elephants Can Remember.
Suchet will also play Poirot in a rehearsed reading of Agatha Christie's rarely-performed Black Coffee, at Chichester's Minerva Theatre on 15 July.
The plot sees Poirot and his friend Arthur Hastings summoned to visit a famous physicist, only to discover on arrival that he has been murdered.
In his current West End play, O'Neill's semi-autobiographical Long Day's Journey into Night, Suchet plays former actor James Tyrone, the patriarch of a fractured family whose story unfolds over a summer's day in 1912.
Directed by Anthony Page, the cast includes Laurie Metcalf, Trevor White and Kyle Soller.