Iron Man 3 gets Chinese partners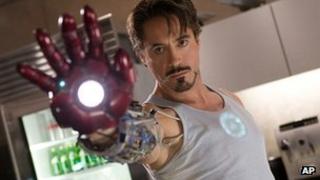 The third instalment of the Iron Man franchise is to be co-produced in China, Disney has announced.
In a joint agreement, DMG - a Chinese entertainment and marketing group - will invest in Iron Man 3 and manage the co-production process in China.
Along with Disney's China unit, DMG it will also distribute the film in the country.
The move is Hollywood's latest effort to forge closer ties with China's fast-growing film industry.
"We know Chinese audiences love Iron Man. So we are going to add Chinese elements and a Chinese story into Iron Man 3," Disney's general manager for Greater China, Stanley Cheung, said.
Iron Man 3, starring Robert Downey Jr, Gwyneth Paltrow and Don Cheadle, will begin filming this year, with a US release date penned in for 3 May 2013.
The announcement comes after China agreed in February to allow in more foreign films.
For the past decade, China's state-run film distributors have allowed in only 20 foreign films per year for national distribution.
But the government wants Chinese film studios to learn from Hollywood and so has been trying to attract foreign studios to form ventures by promising more market access and a bigger share of ticket sales.
Last month, Disney rival DreamWorks unveiled plans to build a studio in Shanghai and make animated and live action material in conjunction with three Chinese companies.
And last year, Legendary Entertainment and Relativity Media both announced partnerships with Chinese companies to produce movies for global audiences and distribute movies in China.