Britney Spears' fiance wins court ruling to be guardian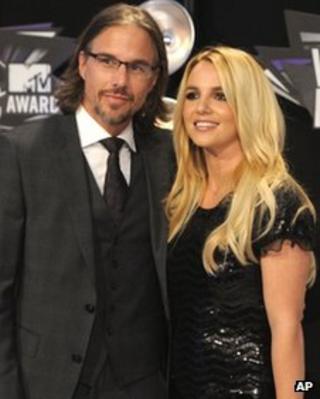 A judge has ruled Britney Spears' fiance can act as her joint guardian.
Jason Trawick was granted approval by Superior Court Judge Reva Goetz to become the star's co-conservator, alongside her father, Jamie.
The role will give Trawick control over decisions regarding her personal life, including food, clothing and medical care, but not in managing her finances.
Spears asked him to join her court conservatorship soon after they became engaged in December last year.
She was not present at Wednesday's hearing in Los Angeles, which was attended by Trawick, her former manager.
The 30-year-old Grammy-winning star has been under a court-ordered conservatorship for the past four years following a string of high-profile incidents which saw her behaving erratically.
A spokesman for her father, who took control of Spears' affairs after she underwent psychiatric treatment in hospital, said he was "thrilled" to have Trawick as a co-conservator.