Potter screenwriter 'to direct Jungle Book remake'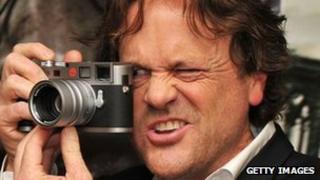 Steve Kloves, the writer who brought six of the Harry Potter books to the big screen, is in talks to direct a live action remake of The Jungle Book.
Warner Bros is planning a darker version, more in keeping with Kipling's classic tale than Disney's 1967 cartoon, reports Variety.
The film will feature an actor in the role of Mowgli, alongside computer-generated jungle creatures.
Disney filmed two live action remakes in the 90s without box office success.
However, the studio recently bought the rights to Neil Gaiman's The Graveyard Book, a modern classic which is based on The Jungle Book.
It transfers the action from the jungle to a graveyard, and follows a young orphan who is raised by ghosts, rather than Kipling's wolves.
It is widely reported that Henry Selick, who directed Gaiman's Coraline and Tim Burton's The Nightmare Before Christmas, will take charge of the project.
'Wonderful yarn'
Disney's original version of The Jungle Book remains one of the studio's best-loved adaptations, and was notable for songs including I Wanna Be Like You and Bare Necessities, which was nominated for best song at the Academy Awards.
Warner Bros' live action remake will mark Kloves' third film as director.
He had considerable success in 1989 with The Fabulous Baker Boys, which was nominated for four Oscars. But his focus has been almost wholly on screenwriting over the past 20 years.
Film critic Barry Norman said The Jungle Book "had never been done justice to" on the big screen.
"The cartoon version was hugely successful, but didn't bear much relation to what Kipling wrote," he told The Independent on Sunday .
"Kloves is a good writer, it's a wonderful yarn and, nowadays, with the special effects, it should be possible to do it really well."