Grammys legal challenge dismissed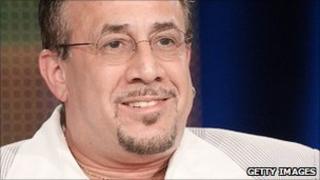 A New York judge has dismissed a legal claim against the organisers of the Grammy Awards over its decision to axe some of its categories.
Four Latin jazz musicians, including percussionist Bobby Sanabria, tried to sue the Recording Academy, calling for the best Latin jazz album award to be restored.
But the Supreme Court judge granted the academy's motion to reject the claim.
The Academy announced the changes last year, reducing the categories from 109 to 78.
Some of the changes included eliminating the male and female divisions in the pop vocal category so they could compete for the same award.
However some niche categories were scrapped altogether, including best Latin jazz album.
Instead, those musicians would had to compete against a larger group of artists in the best jazz instrumental category.
Sanabria accused the Academy of not following proper procedures and demanded the category be reinstated, saying the removal had a detrimental effect on the musicians' careers.
Academy president Neil Portnow said he was happy with the court's decision, adding the percussionist represented a small number of its members and that most had no problem with the changes.
Sanabria said he was holding on to the possibility of an appeal: "It's disappointing, but I expected this to be a long fight."
The musician told The Los Angeles Times he began the legal challenge because he had been "left out in the lurch".
"You can't have 6,000 musicians competing for one Grammy. You could, theoretically have that, but it's just unfair," he said.
"[Now] you have Latin jazz competing against traditional jazz and contemporary jazz. It's ridiculous. It devalues the music."