Keith Lemon's puppy prize sparks complaints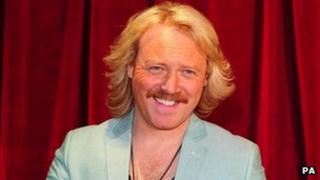 Ofcom has received 176 complaints over the ITV1 entertainment show Keith Lemon's LemonAid, after a puppy was given away as a prize.
The show, which was broadcast on Saturday 28 April, saw the animal awarded to a child.
ITV confirmed it, too, had received complaints, but would not confirm the number.
Ofcom said it was assessing the complaints to determine whether the show had broken any broadcasting codes.
If it is in breach of regulations, the watchdog will launch an investigation. However, a spokesman added, there are currently no plans to investigate.
A spokesperson for the production company behind LemonAid, said: "An independent, qualified vet visited each home in advance of the show to conduct a thorough check before the re-homing process, to ensure that each family understood the commitment and responsibility involved."
'Lifelong commitment'
Animal welfare organisation, The Kennel Club, says ITV contacted them before the show asking for advice, and where to source the dog.
The Kennel Club issued a statement saying the prize-giving sent out "the wrong message" and it was "extremely disappointed to see ITV giving a puppy away as a prize".
"Puppies are not commodities, but a lifelong commitment," it added.
It is not illegal to give away a puppy as a prize in England, but it does break the law in Scotland.
The Animal Health and Welfare (Scotland) Act 2000 states that a person commits an offence if 'the person offers or gives an animal to another person as a prize'.
The Kennel Club advised television researchers last week that a puppy should never be given away as a prize.