John Travolta sexual abuse claim 'baseless'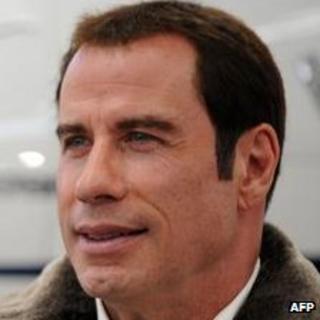 A spokesman for John Travolta has said claims by an unidentified masseur that the actor assaulted him sexually during a massage in January are "baseless".
"John intends to get this case thrown out," his representative continued. "Then he will sue the attorney and plaintiff for malicious prosecution."
The masseur claims Travolta tried to initiate at least one sex act at the Beverly Hills Hotel on 16 January.
The actor's spokesman said the 58-year-old was not in California at the time.
"None of the events claimed in the suit ever occurred," he went on, calling the legal action "a complete fiction and fabrication".
The claims were first made in a March edition of the National Inquirer, a US tabloid renowned for printing salacious gossip-based stories.
The masseur, referred to as John Doe in court papers filed on Friday, is seeking $2m (£1.23m) for assault, sexual battery and intentional infliction of emotional distress.
He claims the massage was arranged by an anonymous phone caller who picked the masseur up at a streetside location and drove him to the hotel where he was to be paid an hourly rate of $200 (£123).
According to the complaint, Travolta exposed himself and groped the masseur despite the masseur's protests.
The suit claims the actor eventually paid John Doe $800 (£495) after he threatened to call the police.
Travolta was Oscar-nominated for his roles in Saturday Night Fever and Pulp Fiction and will be seen later his year in Oliver Stone's new film Savages.
The actor has two children with wife Kelly Preston. Their teenage son Jett died in 2009 during a family holiday in the Bahamas.