Cannes 2012: Reporter's Diary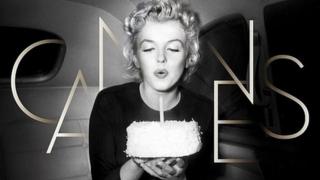 The great and good of the global film industry are on the French Riviera for the Cannes Film Festival, which sees premieres from Wes Anderson, Ken Loach and David Cronenberg, among others.
The BBC's Kev Geoghegan was there too, reporting on the red carpet glamour and behind-the-scenes deals at the festival.
Wednesday 23 May 10:20 (Cannes time)
It is fitting that my last film at Cannes will probably prove to be one of the most memorable, by virtue of the fact that it is utterly, barking, slap me on the face with a wet fish mad.
From the opening scene in which a man wakes from sleep and opens a secret door in his bedroom wall using his finger as a key, entering into a theatre where people are watching a silent film of a naked man doing gymnastics, it is clear that Holy Motors is just a little bit different from the other films in competition for the Palme d'Or.
The film stars rubber-faced French actor Denis Lavant as Monsieur Oscar, a man who travels between parallel lives from the back of a chauffer-driven limousine.
The lives he assumes - his "assignments" - are varied and include, in no particular order, a banker, a hitman, an old woman and a crazy homeless man.
Sometimes the lives cross paths and sometimes they do not. US actress Eva Mendes turns up as a supermodel in one episode. Then Kylie Minogue shows up, speaking French, as someone from Oscar's past.
It is inferred that she too travels between lives, and at one point she suddenly breaks into a big torch song ballad. Oscar too takes time out from his schedule for a catchy musical interlude.
Lavant is on top form, absolutely inhabiting all of the lives or characters he plays - 11 in all.
There is undoubtedly a great deal of symbolism and metaphor at work from director Leos Carax. It seems to be a film about film and has a David Lynch-style sensibility that film need not have a structured start, middle and end.
Not sure I entirely understood Holy Motors. But I thoroughly enjoyed my mind being gently twisted.
Tuesday 22 May 12:00 (Cannes time)
Brad Pitt has brought a touch of Hollywood glamour to Cannes in a festival that has so far been dominated by European fare.
In Killing Them Softly, he is gangland enforcer Jackie Cogan, who has been brought in to restore order after a high stakes poker game is held up at gunpoint.
What could be a by-the-numbers crime thriller is given more depth by New Zealand director Andrew Dominik.
Set just before the 2008 US presidential election, the film reflects the bleak financial crisis worldwide.
Scenes are edited together with news footage of George W Bush and Barack Obama making economic promises that have yet to bear fruit.
Pitt told reporters it was an important project to get made.
"It felt like a gangster movie until the end, when I realised this microcosm of this criminal world was saying something about the world at large," he said.
America itself comes under the microscope, and even Thomas Jefferson, one of Americas founding fathers, is subject to a diatribe delivered by Cogan.
"America isn't a country," he sneers. "It's a business."
The film's unseen gang bosses are cheap and quibble over minor expenses. Cogan's contact, played by Richard Jenkins, acts more like an pen-pushing accountant than a man connected to the criminal underworld.
Dominik, who made his name with the Australian prison drama Chopper, said: "I think crime films are about capitalism, it's the most honest type of American film."
Even Ray Liotta is a weak business middleman. A scene is which he is brutally beaten by two diminutive thugs is surprising for cinemagoers more used to watching him handing out beatings in films like Goodfellas.
"It is one of the reasons I wanted to do it," he said in a press conference.
There is no glamour in the movie's violence, which is sudden and brutal and may put off prospective viewers.
One graphic scene shot in super slow motion is filmed like a horrific ballet.
"It was part of the story. I like violence in movies," said Dominik. "I like drama and sometimes the best expression of that is violence."
As the amoral killer Cogan, an iconically cool looking character with his pompadour, leather jacket and aviators, Pitt insisted the violence did not put him off.
"I'd have much more trouble playing a racist," he said.
The film is in the running for the Palme d'Or.
But with most of the questions directed to the cast reflecting the movie's violence, is it too physically brutal to win the award?
Tuesday, 22 May 01:00 (Cannes time)
The Angel's Share is the term given to the 2% of whisky that evaporates during the ageing process.
It is also the name of the latest film by British director Ken Loach, in competition at this year's Cannes.
It tells the story of Robbie, a troubled young Glaswegian who has escaped a prison sentence for assault by the skin of his teeth, and must carry out 300 hours of community service.
His girlfriend has given birth to his son and he is desperate to turn his life around and give his newborn child the stable life that he never had.
He unexpectedly finds out he has a nose for whisky and along with a gang of misfits - petty criminals also serving community sentences - he devises a scam which could see them all get rich or be jailed.
Loach has plumped for a feel-good-style comedy, rather than making any serious social observations - the exception being a scene in which an ashamed Robbie is made to come face to face with a victim of his days as a violent drug abuser.
Newcomer Paul Brannigan plays the character of Robbie, and Loach brings out a raw performance reminiscent of his work with Martin Compson in his film Sweet Sixteen.
Much comedy is provided by the supporting cast, in particular Gary Maitland as the sweetly daft Albert.
Roger Allam is perhaps the best-known actor, playing whisky dealer Thaddeus.
In truth, the film could have been made 10 years ago and the use of The Proclaimers' 500 Miles, though a personal favourite, grates a little as there are surely enough contemporary Scottish bands around who could have been used in the soundtrack.
Loach won the Palme d'Or in 2006 and it is unlikely that The Angel's Share will repeat that success.
But its light-hearted tone may lift its appeal for a mainstream audience.
Later, the Hollywood big guns come out as Brad Pitt arrives in town for Andrew Dominik's crime thriller Killing Them Softly.
He is expected on the red carpet with Angelina Jolie. Expecting crowd carnage.
Monday, 21 May 16:12 (Cannes time)
From one of the worst acting performances of the Cannes Film Festival courtesy of Mr Peter Doherty to one of the absolute best from Mads Mikkelsen in Palme d'Or shortlisted The Hunt.
Danish actor Mikkelsen is best known to mainstream audiences as Bond villain Le Chiffre opposite Daniel Craig in Casino Royale.
In Hunt, he plays divorced teacher Lucas who has been working in a rural town's Kindergarten school since the closure of the older children's school.
Sober and fairly straight-laced but an absolute natural with the young children in his care, his world collapses when he is accused of abusing a child.
The school's headteacher is initially sceptical of the claims but when more children come forward to say he has been behaving inappropriately, Lucas is suspended and the police are informed.
The film deals with the local community's resultant hysteria as one by one Lucas's friends and neighbours turn against him.
On the outside, Mikkelsen retains a Scandinavian stoicism but his eyes betray a man who is scared and confused.
The inevitable snap comes in church during a Christmas Eve service and packs a real emotional and physical punch.
The Hunt is directed by Thomas Vinterberg, whose 1998 film Festen - or Celebration, to give its English-language title - was hugely acclaimed on its release.
The film was also Palme d'Or-nominated and won the Jury Prize.
The Hunt must now be considered to be a frontrunner in the closing prize ceremony this year. Beautifully shot and co-written by Borgen's Tobias Lindholm it is a thrilling drama.
But it is Mikkelsen at the centre of the film who is an absolute shoe-in for the best actor title, his only realistic challenger so far being 81-year-old Jean-Louis Trintignant for Michael Haneke's Love.
There are still performances to come from the likes of Brad Pitt and Robert Pattinson but Mikkelsen's portrayal of a man in torment is a real tour de force.
Monday, 21 May 09:44 (Cannes time)
India is playing a major role in Cannes for the first time this year.
Three films have been selected for various sections of the festival. Miss Lovely is competing in Un Certain Regard, and Peddlers will screen as part of the Critic's Week.
The two-parter Gangs of Wasseypur is being shown as part of the Director's fortnight.
Running in at a fairly epic five-hours of screen time, the film is set over the course of 60 years.
Director Anurag Kashyap is considered one of the fast rising voices of Indian cinema and I'll be heading to meet him for a chat later.
In other news from the Croisette, Plan B has been promoting his film iLL Manors and, following news that space Nazi film Iron Sky is to get a prequel and sequel - director Timo Vuorensola is sticking with his theme and will direct a 3D fuhrer in a new project I Killed Adolfo Hitler.
While on the subject of 3D, checked out the latest from Italian horror legend Dario Argento.
Dracula 3D is typical Argento fun, lots of over the top gore, badly dubbed acting and gratuitous nudity. Not surprisingly it is not in competition and will probably not be screened at your local multiplex, it was a lot of fun compared with some of the heavy going offerings at Cannes this year.
Sunday, 20 May 17:00 (Cannes time)
Libertines and Babyshambles singer Pete Doherty has made his acting debut in Confession of a Child of The Century, which forms part of the line-up in Cannes' Un Certain Regard category.
The audience went to the screening of this film wondering if Doherty could actually act… it now has its answer.
It is difficult to recall a less charismatic lead performance in any other film. However, to suggest it is completely Doherty's fault would do him a disservice.
Having seen him perform live on stage several times, he can be a hugely charismatic performer, yet anything resembling personality or charm has been completely sucked out of him in this two-hour long, rambling period film by French director Sylvie Verheyde.
Based on the 1836 memoirs of French dramatist Alfred de Musset, recounting a young nobleman's fall into debauchery and disrepute, the film is oddly sexless and completely lacking any sense of danger or seduction.
Doherty looks half asleep though the film and his frequent narration sounds as though he is reading from a piece of paper, his voice having no variable intonation.
The flowery poetic prose ends up sounding like it has been composed by a lovelorn teenager with intellectual pretensions.
Actress Charlotte Gainsbourg struggles valiantly with her role as an older widow who Doherty's Octave falls in love with.
Yet why she would reciprocate is a complete mystery.
It was perhaps extremely unfair to expect an untested entity like Doherty to carry a lead, as he becomes hopelessly lost. On paper, it is an ideal character for him having battled his own demons, most notably heroin addiction.
Perhaps it was an idea best left on paper.
Michael Haneke's Love is in the running for this year's top award.
In 2009, his film The White Ribbon won the Palme d'Or. In Love, Jean-Louis Trintignant and Emmanuelle Riva play an elderly happily married couple living in Paris.
One day Riva suffers a stroke and is paralysed down her right side. The film shows Trintignant's touching efforts to care for his wife as her condition worsens and she begins to fade away.
The two-hour, slowly paced film barely moves out of the couple's beautiful Parisian apartment and intimate scenes in which a husband's love for his wife is stretched to the limit are truly heartbreaking to watch.
Saturday, 19 May 11:00 (Cannes time)
Two more films are in competition and they could not be more different.
This morning saw the premiere of the much-anticipated Lawless, a new film by Australian director John Hillcoat.
The prohibition-set film stars Shia LeBeouf, British actor Tom Hardy and Jason Clarke, star of the now defunct cop show The Chicago Code, as the Bondurants - three bootlegging brothers from the hills of Virginia.
The film has the same bone dry look of Hillcoat's previous films - the Nick Cave-scripted The Proposition and his adaptation of Cormac McCarthy's post-apocalyptic The Road.
Set in 1930s rural Virginia, the film is essentially a Western with tommy guns. Guy Pearce has fun as a sadistic, effete deputy sheriff and Gary Oldman plays a notorious gangster Floyd Banner.
Based on a true story and narrated by Transformers star LeBeouf, the thick accents prove an early barrier when masked by a slightly overwhelming bluegrass-style score.
But it is beautifully shot and Hardy - due on screens soon as Batman's nemesis Kane in the forthcoming The Dark Knight Rises - is quietly menacing as the brother's tough-as-nails frontman.
Jessica Chastain and Mia Wasikowska provide the love interests. Chastain makes an impact but Wasikowska's preacher's daughter is a little underdeveloped.The critics have been looking forward to this one and rightly so as it is a definite contender for the Palme d'Or.
Friday saw the premiere of the first film in a trilogy from Austrian director Ulrich Seidl.
Paradise: Love is the story of Therese, an overweight, middle-aged woman who travels to Kenya looking for love.
She soon becomes infatuated by one of Kenya's Beach Boys, young men who service the needs of white European "sugar mamas".
The service provided by these young men, in return for presents and money, blurs the line between the exploited and the exploiters.
It is a fearless performance by lead actress Margarethe Tiesel who spends a great deal of the film in a state of undress. Director Seidl shoots her almost like a Lucian Freud portrait.
Peter Kazungu plays her chief romancer Mungu. A non-actor, he was a Beach Boy discovered by Seidl.
Perhaps not a winning film and not really saying more beyond pointing out the obvious pitfalls and issues surrounding sex tourism, it is, nevertheless, a capturing piece of work.
Friday, 18 May 15:00 (Cannes time)
The very shiny polished Hollywood cast of Madagascar 3 have been speaking about the latest film in the animated franchise. This one takes place in a circus and features two new characters played by Martin Short and Jessica Chastain.
The most interesting fact that came from the press conference came from Jada Pinkett Smith who said her son Jaden had called her up asking if one of his rap songs could be used in the closing credits of the movie. Nepotism be damned.
The other interesting fact is that Chris Rock enjoys taking his children to the circus.
Off to see another film in competition now, telling the story of Kenyan gigolos.
Friday, 18 May 12:00 (Cannes time)
Another early morning queue to see the only British film in the Un Certain Regard category at Cannes.
Broken, starring Tim Roth, Rory Kinnear and Cillian Murphy, is the new film from award-winning theatre director Rufus Norris.
The film is shown through the eyes of 11-year-old Skunk, played by newcomer Eloise Laurence.
She lives with her dad, played by Roth, her brother played by Son of Rambow's Bill Milner, and their Polish live-in au pair.
Witnessing a shocking and sudden violent attack on her sweet but mentally-damaged neighbour brings Skunk's childhood to a shattering end, and she must deal with the adult world and its share of bullying, pain, rejection, love and loss.
The film's strength lies in the actors' performances, in particular Roth and young Laurence who share tender moments as father and daughter.
Frequent moments of comedy are swiftly followed by unexpected violent outbursts, but the film is not dragged down by the heavier scenes and is often uplifting.
There are high hopes for Broken in a tough category which also features Brandon Cronenberg's debut film Antiviral, and singer Pete Doherty making his acting debut in Confessions of a Child of the Century.
Elsewhere in Cannes, action movie king Jackie Chan has insisted that his latest film Chinese Zodiac will be his last big action movie.
Anyone who has delighted at Chan's long career jumping off the edge of buildings, performing the kind of stunts that set movie insurers teeth on edge will be sorely disappointed.
But at age 58 and breaking almost every major bone in his body, he can hardly be blamed for his decision.
Hollywood comes to town later, with the first screenings of Madagascar 3. The cast of the new animation, including Chris Rock and Friends star David Schwimmer are expected on the, momentarily damp, red carpet this evening.
Friday, 18 May 08:00 (Cannes time)
Stood at the back of what felt like the world's biggest queue a full hour before the curtain went up, but managed to squeeze in to watch the latest film from the fantastic French oddball Michel Gondry.
The director is best known for quirky, visually unique films like Eternal Sunshine of the Spotless Mind; Be Kind, Rewind; and last year's Hollywood comic book movie The Green Hornet.
His latest film, The We And The I is almost entirely set on a bus full of schoolkids from the Bronx, New York.
The film weaves in and out of the kids' conversations as they bully, tease and generally behave like mouthy, brash teenagers on the last day of school.
As the day wears on and more of the kids disembark, some barriers come down and more of their intimate thoughts and despairs come to light.
Gondry has, in the past, worked with stars such as Jim Carrey, Kate Winslet, Jack Black and Seth Rogan.
But for this film, he has worked with a bunch of real New York teenagers, most of whom had never acted before.
The resulting performances are raw - and occasionally a little forced.
But the laughs are plentiful, and there are the usual visual flourishes one would associate with the director.
The bus is mirrored in the opening scene by a miniature remote control boombox bus (as cool as it sounds).
Gondry himself introduced the film and was joined on stage by a handful of teenagers from the film - who looked like they were settling into life in the spotlight pretty well.
Off to watch Broken this morning, a British film starring Cillian Murphy and Tim Roth, then heading for a press conference with the legend that is Jackie Chan.
Thursday, 17 May 15:00 (Cannes time)
After a great start to the day with Jacques Audiard's moving love story Rust & Bone, the next film on the schedule is the Egyptian drama After The Battle, also showing in competition.
A quick cafe au lait and a full fat croissant later and it's time for the morning's second dose of international cinema.
Set in the aftermath of the Arab Spring protests of last year, it tells the story of a young secular Egyptian advertiser and supporter of the revolution and her attempts to help poor "horseman" Mahmood and his family.
A one-time guide for tourists visiting the Pyramids on horseback, Mahmood was coerced by local thugs into attacking protesters in Tahrir Square and has since been ostracised and humiliated following the deposing of former president Hosni Mubarak.
Mahmood is torn between his old world and the corruption he unwittingly helped support and the uncertain future of an Egypt suffering from dwindling tourism and escalating hardship for the masses.
The film and its heavy subject matter is not an easy sell. It raises questions, particularly about the future role of the women who took to the streets in protest and of whether the potential for democracy can ever catch flight without fundamental cultural changes.
A secondary love story is a bit awkwardly handled and scenes in which the cast debate and argue Egyptian politics may leave viewers cold.
But it's undoubtedly the work of a talented director and scenes which plunge the viewer into the middle of pro-democracy demonstrations feel visceral and alive.
Not quite a two-hour slog but definitely need to get outside for some air.
Thursday 17 May 13:00 (Cannes time)
Rose early to catch the first showing of Day 2 of the Cannes Film Festival - Rust & Bone by director Jacques Audiard, one of the films in competition for this year's Palme d'Or.
If Wes Anderson, whose film Moonrise Kingdom opened the proceedings last night, was welcomed as a Cannes debutant, then Audiard was received as warmly as an old friend.
Audiard's prison drama A Prophet was nominated in 2009 and picked up the Grand Jury prize.
His new film stars Oscar-winner and Cannes royalty, French actress Marion Cotillard as killer whale trainer Stephanie who works at a marine park in southern France.
A chance encounter throws her together with single father and would-be kickboxing champion Ali, a Belgian layabout who makes ends meet as a bouncer and occasional bare knuckle boxer.
After a terrible accident at work robs Stephanie of the use of her legs, the only person she can turn to is Ali - a man whose inner animal is always scratching at the surface.
It is a love story at its heart though not a conventional one.
Belgian actor Matthias Schoenaerts - who starred in last year's Oscar-nominated foreign language film Bullhead gives a great performance as Ali but it is Cotillard who has again proved why she has become a mainstay of award ceremonies with an astonishing performance.
The reviews from Cannes are already tipping Rust & Bone as an early favourite for this year's top award with Cotillard also predicted to walk home with the Cannes award for best actress.
The music provides a great backdrop to the film and as surprising as it seems, Katy Perry's Firework scores a particularly emotional scene as Stephanie relives the things she loved doing the most in a life now gone.
Writing in the Guardian, Peter Bradshaw called Rust & Bone "a passionate and moving love story which surges out of the screen like a flood tide".
A great film to start the first full day of the festival.
TUESDAY, 16 MAY 17:00 (Cannes time)
Bruce Willis, Ed Norton and Tilda Swinton are nowhere near the red carpet but they are almost certainly closer to it than me.
The crowds have been gathering in front of the Theatre Lumiere since early this morning to catch a glimpse of the stars from the opening night's film, Moonrise Kingdom.
The hopeful and deluded have also gathered in front of the building with small signs begging for a spare ticket to the invitation-only event.
Frankly, I don't like their chances. But with a strict black tie dress code, at least they all look like they should have tickets.
TUESDAY, 16 MAY 10:12 (Cannes time)
"He should be coming out at 10.00am"
"My email from last night said 11.00am"
"Apparently he'll have a camel…"
These are just some of the wildly differing views ahead of a photocall on the Croisette in Cannes.
The purpose of this event is to sell a film to the press and public. To do that in a place like this usually means a stunt, and some promotional stunts most definitely outweigh the others.
This film is The Dictator, starring Sacha Baron Cohen, and he was expected to turn up for the press in full costume as Admiral General Aladeen.
As the crowd in front of the hotel began to swell with a mixture of professional and amateur photographers and star spotters, it appeared the blazing sunshine was not soothing tempers.
"It's the first day," smiled one, "lets try to keep it civil."
Eventually, an hour late (or bang on time depending on your information) Cohen did indeed emerge from the hotel dressed as his latest comic creation.
Looking almost dashing under his huge false beard and dressed in a polo kit, he was flanked by two impossibly beautiful security guards carrying machine guns.
Although the opening film Moonrise Kingdom does not have its premiere until later, this is the kind of event which says Cannes is underway.
This afternoon, Moonrise Kingdom's director Wes Anderson and his cast - including Bruce Willis, Ed Norton and Tilda Swinton - will meet the press in the Grand Palais.
Following that, it will be the turn of the Palme d'Or jury, who may face some embarrassing questions about the lack of female directors in the competition.
Aside from the conferences and photocalls, Cannes is also one of the biggest film markets in the world - where hundreds of producers are packed into the lower ground floor of the Palais trying to find international distributors for the their movies.
Some of these films, which often star B-list household names, may never see the light of day. Others could go on to be the buzz films of next year.
Oh, and the camel did turn up.
TUESDAY, 15 MAY 16:32 (Cannes time) via Twitter
Inside the Grand Palais in Cannes. A lot of the imagery celebrates the festival's 65th birthday and it all starts soon.
TUESDAY 15 MAY, 15:30 (Cannes time)
I've arrived in Cannes after an early flight from London.
Much of the famed Grand Palais, where stars like Brad Pitt, Robert Pattinson and Kristen Stewart will assemble over the next fortnight, still resembles a building site, albeit the French Riviera's version of a building site. The workmen are all dressed in white. I couldn't spot a designer label but that doesn't mean they weren't there...
The festival isn't due to start until tomorrow, so the current hustle and bustle is mainly provided by the world's press queuing to be issued with their accreditation.
Dozens and dozens of huge posters already line the Croisette, the beachside plaza which runs the length of Cannes. Some are plastered above shop fronts and some sit atop the exclusive sea-facing hotels.
Advertised is Quentin Tarantino's Django Unchained, starring Jamie Foxx and Leonardo DiCaprio.
And smiling through a silver "grill" is James Franco, resembling a cross between Ali G and Gary Oldman's True Romance character Drexl, in a poster for the forthcoming Spring Breakers.
However, the dominating image is the one of Marilyn Monroe with a birthday cake, selected to mark the film festival's 65th birthday (you can see a reproduction at the top of this page).
Cannes boast it is the longest continuous film festival in the world. Edinburgh claims to have run for longer, but was disrupted by the Second World War.
But what makes Monroe's playful smile slightly ironic is that the festival has been criticised in an open letter for its omission of any women in the competition for the coveted Palme d'Or - Cannes' top film prize.
The only female to have won the prestigious award is New Zealander Jane Campion for her film The Piano - in 1993.
This year, the competition of 22 directors is made up solely of men, including past winners Michael Haneke and Brit Ken Loach.
Despite some UK acting talent due to make an appearance this year, including Tom Hardy and Tilda Swinton, Loach's The Angel's Share is Britain's only film in competition.
But it is not just about the trophies in Cannes, it is also about the star power - which can take some strange forms. Kung Fu star Jackie Chan is due in town this week and chat show host Keith Lemon will be holding court at the weekend as he promotes his new film.
Check in with this page and the BBC Entertainment team's Twitter feed for updates throughout the festival.