Ofcom investigates Wright Stuff over 'retard' survey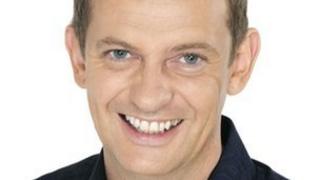 Matthew Wright's Channel 5 show is being investigated by the media regulator Ofcom over a survey that used the words "mong", "spaz" and "retard".
Viewers were asked which of the three words was "the most offensive term to describe someone with learning difficulties", according to a BBC poll.
The daytime show was debating Rupert Murdoch's use of the word "retarded" with reference to David Cameron's son.
Ofcom rules say "potentially offensive material must be justified by context".
The 26 April edition of The Wright Stuff received fewer than 10 complaints.
The TV watchdog is exploring whether the programme breached broadcasting rules relating to harm and offence.
The topical debate show was discussing Murdoch's appearance at the Leveson inquiry into press standards, where the media mogul praised the the Prime Minister's tenderness towards his "retarded son".
The survey, which ran on screen prior to an advertising break, was based on a 2003 poll by the BBC's disability website Ouch!
The Ouch! poll featured a list of 10 disability-related words, including cripple, special and spastic, and asked more than 2,000 voters - both disabled and non-disabled - which they found most offensive.
The word retard received nearly 20% of the votes - and was the answer given in the Wright survey, following the ad break.
Last year, a December edition of The Wright Stuff prompted some 2,220 complaints after host Wright was found by Ofcom to have caused "considerable offence" while discussing the death of Scottish teenager Liam Aitchison.
During the show, Wright used a mock Scottish accent and a catchphrase from detective show Taggart while discussing Aitchison's alleged murder.
The item received the most complaints of any TV show in 2011.
Wright later apologised on air and in a letter to the 16-year-old's parents.