Top Gear wins major international award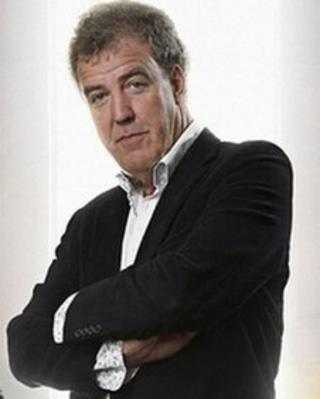 Hit BBC show Top Gear has been awarded an honorary prize for its global appeal, on the final night of the Rose d'Or festival in Lucerne, Switzerland.
"Approximately seven million cars had to be destroyed to win this award," joked host Jeremy Clarkson, as he collected the award.
"This is the best job in the world and I hope I can do it forever," he added.
It was the culmination of an impressive night for British TV, with Channel 4 and BBC dominating the awards.
Channel Four's Black Mirror: The National Anthem won the Golden Rose for best comedy at the annual television festival.
The Charlie Brooker-scripted drama, hailed as "a twisted parable for the Twitter age", saw the British Prime Minister face a shocking dilemma after a member of the royal family was kidnapped.
Channel Four shows Friday Night Dinner - starring The Inbetweeners' Simon Bird - and The Million Pound Drop Live also picked up awards, for best sitcom and best gameshow, respectively.
Cult CBBC show Horrible Histories won the award for best children's television series, while the BBC's Great British Bake Off, which saw contestants battling it out to win the title of best amateur baker, won best lifestyle show.
ABC's Pan Am series - recently shown on BBC Two - won the Golden Rose for best series, despite a critical panning on both sides of the Atlantic.
The drama series, starring Christina Ricci as an air stewardess, was cancelled after one season.
Three nominees were shortlisted for each of the 12 competition categories from a pool of more than 400 programmes. The winners were chosen by a panel of 10 jurors.