Jessye Norman 'thrilled' by Dalai Lama invitation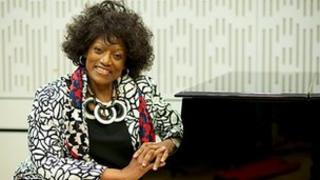 Celebrated American soprano Jessye Norman says she is "thrilled and honoured" to be singing for the Dalai Lama in London next week.
The exiled Tibetan spiritual leader is to receive the £1.1m Templeton Prize at St Paul's Cathedral on Monday. He will then give the entire sum away.
Norman will recite Amazing Grace at the ceremony, which is being streamed live on the internet.
"I hope it's going to be exactly what he wants," she told BBC Radio 3.
"I realise very much this is a privilege and I look forward very much to meeting him."
The Templeton Prize honours a living person who has made an exceptional contribution to "affirming life's spiritual dimension, whether through insight, discovery, or practical works".
The Dalai Lama has been recognised for his work in encouraging scientific research and harmony among religions.
Norman is best known for her interpretations of Purcell, Wagner and Strauss. The New York Times once praised her as "a catalogue of all that is virtuous in singing."
Born in Augusta, Georgia, she is used to singing in front of dignitaries, having performed on several occasions at the White House, and receiving France's Legion d'Honneur from President Mitterand in 1989.
On one of her most recent trips to Washington, she was awarded the National Medal of Arts by President Obama.
"That was really a very exciting afternoon," she told Sean Rafferty on Radio 3's In Tune.
"The President had spent all of the previous day and most of that morning dealing with Congress and the healthcare issues - but he came into the East Room as though he'd just been on holiday.
"He apologised for being five minutes late by saying, 'I had this other thing I needed to do. I'm so sorry.'"
"This president is really quite unbelievable."
While in London, Norman will also perform at the Royal Festival Hall, where she will interpret some of the best-known songs from American musical theatre, including Somewhere from West Side Story and My Man's Gone Now from Porgy And Bess.
The programme will also include spirituals - early religious songs created by African slaves in the US - such as Stormy Weather and Another Man Done Gone.
"There's no anger ever in a spiritual," she remarked. "There's always the dream of a hope of a better day coming. That God understands the troubles that I'm experiencing."
"It's amazing to think that a people in bondage would not have had revenge in their minds or in their songs."
Although she has been performing professionally since the 1960s, Norman added that there were "all kinds of things still to do.
"I want to sing more in Spanish. I want to sing the songs of Granados; the songs of Montsalvatge. To do things that truly I've not done before.
"I want to keep learning, keep exploring, keep doing more."
You can listen to the full interview with Jessye Norman on the BBC iPlayer until Thursday 17 May, 2012.